welcome!
This site is dedicated to the DOS games from the past. Modern games such as those for xBox 360 or those found in an
online casino
are great, but nothing compares to the nostalgia of a game from the 80's or 90's. On the left you can browse (or search) to the games you are interested in. The games should be downloaded before playing. If you find any issues on the site do not hesitate to contact me through the
contact
form. Or check out the
forum
.
Maintaining a site costs money, any
donation
is very welcome

By the way, there is also a
youtube channel
with over
500(!)
videos.
testimonials
Learn the rules of how to play play Blackjack, Roulette, Baccarat and other
online casino games
at Onlinecasinos.co.uk.
"Many great DOS games have been converted into classic casino games, many of my favorite ones can be found online at sites like Casinoenligneclub.net".
-
A word from a supporter
"This is the best abandonware site I have visited so far, it has plenty information. Remember to visit us if you want to learn more about online gambling casino."
-
gambling gazette
Why spend a dime when you can play
free bingo
games on your PC?
news
Maintenance

My hosting provider decided to do some maintentance on their servers without notifying me. Well we're back up.
Sorry for the inconvenience.

cheers,



Latis

·

23-11-2013 [11:51 CET]
New site

I'm still working on an update of this site! I only have time in the evenings to work on it, but I'm pretty far by now/

I hadn't update the donations list either. So I've added about 35 donators! Thanks all.
I would like to thank Daniel L-M., Michael O., Wencheng H., and Brad S. for their very generous donations!



Latis

·

20-11-2013 [11:16 CET]
Updates

As you might have seen on my youtube and facebook accounts, I've uploaded some Youtube videos for several games and I adde a bunch of them.
I'm not going to sum them up over here, but on your left you see some new updates and additions above the game Zoop.





Latis

·

18-10-2013 [16:35 CET]
Back from holidays!

Hi all,
I'm back from my holidays and my recovery from some stomach flu. So let's get this part restarted;
I've been playing some GTA Vice City last couple of days. Good ol' fun .

On the side, I've updated Zoop. Currently youtube video is still being uploaded.



Latis

·

22-09-2013 [19:51 CET]
Holidays

Time for me to go on holidays this year.
I will be back around the 13th of September.

Stay tuned..

PS. I'm working on a upgraded version of the site with less boxes and text.
I will continue on that, when I'm back from my holiday.



Latis

·

23-08-2013 [21:47 CET]
random pick
[hit me!]
Ukash poker sites
provide excellent software and multiple tools for you to take advantage of. This includes game stats, tools for
poker hand rankings
built within the table and of course customization.
GOG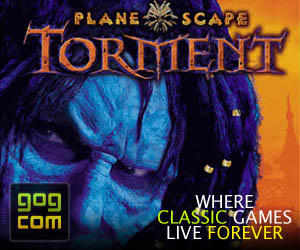 GOG.com
sells some of the best PC games of all time for just $5.99 or $9.99, 100% DRM-free and Windows 7, XP and Vista compatible.
This is almost their complete list of titles:

Vegas may give you complimentary drinks but a
casino online
gives you free chips to play with!